Fade To Black Podcast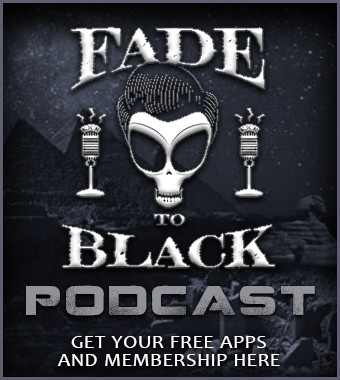 FADE to BLACK broadcasts live, four nights per week for three hours…that is a total of 12 hours of programming per week or 48 hours per month.
We currently have 500… that is Five Hundred shows in our archive… and we add four new shows per week that are uploaded, updated and ready to go the next morning after the live show…and we have apps for every platform with the very best customer service in the industry.
What is 48 hours divided by two bucks??? You do the math…it's crazy…but…
We would do it for free…we have cut every cost that we can to bring the podcast down to only $2.00 per month…which is nothing for the best show anywhere, with the best guests and an archive of almost 500 past episodes. We do this all for you.
We have only the very best, brightest and interesting guests every single night on the show…and we will always strive to be the very best show anywhere. Night after night we bring you the best program possible…and it is through you, our audience that makes that possible.
Here at FADE to BLACK we have seen this show grow into the biggest, best and most respected show out there…please help and support us through subscribing to the podcast!
You asked for it and we listened…we have partnered up with the very best: Libsyn …and have developed the most cutting-edge apps on the market for Apple, Android and Kindle.
Again, thank you for your support and I hope you will enjoy the podcast as much as we do bringing it to you.
Thank You!
Jimmy Church
Host, FADE to BLACK

Download A Free App



Log-in into your apps with your new ID to unlock the episodes.
Libsyn offers direct support to our subscribers.
You can contact Libsyn at any time
[email protected]