On November 5, 1975, a group of loggers in the mountains of northeastern Arizona observed a strange, unusually bright light in the sky. One of those men, Travis Walton, recklessly left the safety of his truck to take a closer look. What happened next sent his companions fleeing in fear. When Travis failed to reappear, the men were suspected of murder. For five days authorities mounted a massive manhunt in search of Walton or his body. Walton eventually reappeared, disoriented and initially unable to tell the details of his terrifying encounter. His book Fire in the Sky provides an account of his experience. A major motion picture was also made with the same name.
Jennifer W. Stein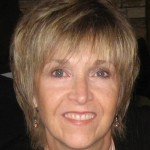 started doing film work about 20 years ago when a friend of hers was killed in a terrorist buss attack in Israel in 1989. Jennifer wanted to memorialize her friend Rita Levine and create something positive from this tragedy. Rita was an attorney studying at an Ulpan language school is Tel Aviv when she was needlessly killed in a terrorist attack on a public bus. Jennifer handled the fundraising, and pre production research & planning, filming, and editing of this film with a New York editor who assisted her in this production called "Rita's Journey".
In 2012 Jennifer won two Open Minds' International UFO Congress EBE film festival awards for her co-production of the Disclosure Dialogues with Ron James. She again succeeded in winning two more EBEs at the 2015 Open Minds' film festival for her film Travis: The True Story of Travis Walton. Jennifer has produced numerous video treatments for speakers in the UFO field and hosts her own cable network television show in Radnor.
She founded Main Line MUFON, www.MainLineMUFON.com 12 years ago, an organization in the Philadelphia suburbs, which serves as a regional education arm for the Mutual UFO Network and Noetic Science's "Shift in Action" for South Eastern PA. Jennifer is a State Section Director and field investigator for MUFON. Her regular monthly program meets at the Tredyffrin public Library in Strafford Pa. For more information visit her sites at: www.mainlineMUFON.com and https://onwingesproductions.com.
For those interested in how the TRAVIS film came about, Here is the basic background… it started out as project for the 40th anniversary conference back up film in case the weather did not permit a sight tour due to heavy rains or snow. Jennifer was invited into the planning stages of the Travis Walton conference after a dinner discussion in Roswell in July of 2010.
Author Peter Robbins invited Stein to meet Travis and to begin conference coordination meetings online. One thing led to another and before Jennifer knew it she was in Arizona shooting a forest sight tour with the original Co-producer Bob Terrio from Philadelphia.