Sharon Schloss is an anti-geoengineering activist, researcher, and writer from Los Angeles. Her life is devoted to raising awareness and ending the climate engineering which is causing California's drought and wreaking havoc on the environment and public health worldwide. Her research into these covert operations has led her to understanding how energy weapons are as much a part of the chemtrail agenda as the heavy metal spraying, and how we can remove this threat using orgone energy. She runs the websites The Chembow (thechembow.com) and the blog site "Somewhere Under the Chembow" (thechembow.tumblr.com). Through working with this free orgone energy, she has been learning and sharing more than just a solution to pollution. This energy is a catalyst to opening up the mind's greater potential, taking down global tyranny, and expediting the spiritual awakening which is already underway.
Second Hour: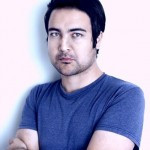 Dean Ryan is a producer, writer and radio personality.
He worked as a segment producer for Coast to Coast AM and Alex Jones' Infowars.
His interviews have ranged from Esoteric teachers like Jordan Maxwell & Professor Griff to celebrities such as Viggo Mortensen.
In 2014 he gave 1st hand ground breaking reports on the Dallas Ebola scare & the Sydney Hostage Siege
for The Sunday Wire radio program.
Having traveled the world at an early age and living in many different countries Dean is a cultured explorer.
His current project is FoodRising.org a revolutionary movement created by Health Ranger Mike Adams of NaturalNews.com which allows people to have access to organic food via 3D printing.
Seeking truth through film, television and radio, Dean Ryan, continues to spread the message of Liberty by any means necessary.