June 20th 2017
Antonio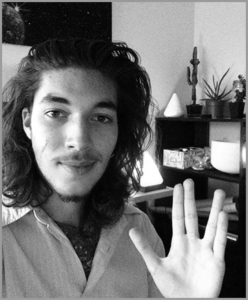 Ambassidor EHANi is Antonio in Caroline Cory's film: Gods Among Us: The Science of Contact.
Antonio, along with Zack, who also appeared in the film...represent the youth of our world who are making and have contact with ET... and who have a message to our world.
They are a part of UFOlogy that is moving to the front of our community...they are the true next generation and their words, experiences and knowledge is something that we must listen to... and tonight we will talk about how Ambassidor EHANi is spreading his message, how he made contact and how he is changing the world.
Websites:
https://www.facebook.com/AMBASSiDOREHANi/
https://www.youtube.com/user/DesiignMS