April 5th 2017
Quantum Simulation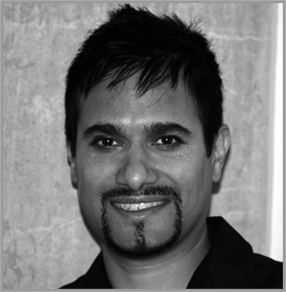 Aneel Pandey was born on Manhattan Island, NYC. He has lived in Nashville, Tennessee for the last 28 years where he started a computer software company in 1992 and sold it eight years later with 65 employees to Information Holdings, Inc. in November 2000 shortly before the dot com crash.
Transcender was founded on the transhumanistic concept of transcending the DNA physical carrier in favor of artificial life extension into transistorized bodies. He believes that simulation theory is the best model to operate from during the transition.
He has also played bass in a rock band, Darko Blo and has written a song, [Dream, Girl, (Bast), Transcender, Starship], that can be found in the links.
He has written a soon-to-be released software game program for mobile devices that purports to test whether one bit of data can be transmitted nonlocally.
He believes that the Sun is living.
Website: http://www.transcender.com
Facebook:https://www.facebook.com/transcenderstarship