November 9th 2015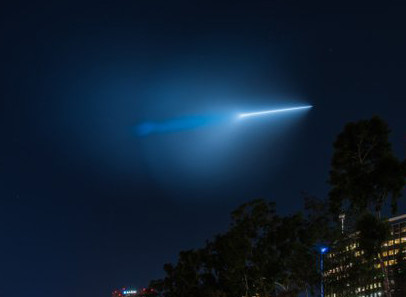 During this past evening of Saturday, November 7th, a strange blue light was seen in the night sky over the southwestern United States. Thousands of phone calls to law enforcement, reported in the media, television...the internet went crazy.  What was it? The official explanation was that is was a Trident missile test shot from the USS Kentucky...a nuclear submarine...off of the coast of southern California.
Tonight, Jimmy will be taking your eyewitness calls...did you see it? Did you take pictures or video? We want to hear from you!!!

Brad Olsen will be our guest and he'll be on all night with us...he is an author, researcher and CEO of CCC publishing...and he was a witness to the event from San Francisco...and he'll be taking your calls, along with Jimmy...on the Blue Light over California.