April 7th, 2020
Bigfoot And UFO's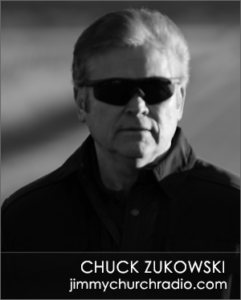 Tonight, our guest is Chuck Zukowski and we are going to discuss Bigfoot and UFOs across America!
Chuck is a Principal IC Mask Design Engineering Consultant with his company, Zukowski Consulting. He has over 30 years in Graphic Mix Signal Microchip design and is a former Reserve Deputy Sheriff with El Paso County Sheriff's Department, Colorado (2002 to February 2011).
For about 35 years Chuck has been researching and investigating the UFO/Paranormal phenomenon and in 2016, Ben Mezrich released his book, "The 37th Parallel". This book was written about Chuck and his life involved with the UFO phenomenon. It was a New York Times best seller for 2 months and has been optioned for a movie with Warner Bros/New Line Cinema.
Chuck hosted his own TV show on the Travel Channel called, "Alien Highway" and hosts his website UFOnut.com, "Unconventional Flying Objects Non-Human Unrecognizable Technologies."
Website: http://www.ufonut.com/