On Fade To Black
November 16th 2015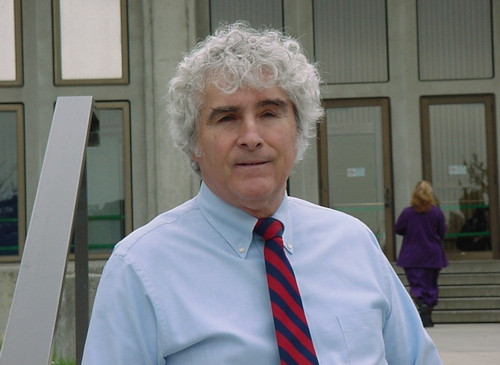 Daniel Sheehan
Institute for Cooperation in Space General Counsel and Co-Director Daniel Sheehan, JD, is a graduate of Harvard Law School, a former Director of the Christic Institute, and is a Professor of World Politics at the University of California. Mr. Sheehan has a long and distinguished history as public interest counsel, and was legal counsel in the Pentagon Papers case, the Iran-Contra, Three Mile Island, and Karen Silkwood cases, as well as many other high profile cases.
"During my thirty years in the field of public interest law and public policy, I have supervised professional investigations into the illegal smuggling of weapons-grade plutonium, the illegal supply of arms to terrorist organizations by covert operations and government agents, and into ultra-"black" weapons programs unknown even to the most trusted congressional officials. I have come to believe that keeping weapons out of interplanetary space is the most important contribution we can make to the future of this planet. The time to begin this task is now." - Daniel Sheehan
Today, Dan is director of The Strategic Initiative To Identify The New Paradigm which was one of the six Strategic Initiatives of the State of The world Forum of President Gorbachev. In this organization, Dan shares the responsibility for formulation of a new world view integrating into all of the classical fields of human knowledge (Cosmology, Theology, Philosophy, Physical Science, Psychology, Ethics, Ontology, Epistemology, Human Teleology) the now virtually universally accepted FACT of the existence of extraterrestrial Intelligence in our Universe and the growing accepted fact that representatives of one or more of these extraterrestrial civilizations are presently visiting our planet and interacting with members of our species.
You can read more about Daniel Sheehan HERE.
Website: http://www.danielpsheehan.com/

Kosta Makreas is the founder of ETLetsTalk.com, the "Global CE-5 ET Contact Initiative", and "The People's Disclosure Movement". He is an author, activist, international net-worker and online community leader promoting peaceful contact between Humans and Extra-Terrestrial intelligence. Kosta was born in Ft. Wayne, IN in 1953. In 1977 he earned a B.A. in Computer Science from Indiana University. He has been a successful software consultant in the Silicon Valley for almost 4 decades. Since 2006 his passion and mission has been the web site ETLetsTalk.com and the ETLetsTalk community which has more than 6000 members in 60+ countries. At ETLetsTalk.com he teaches everyday people how to successfully communicate and interact with loving ET spiritual Beings. The purpose is for humans to co-create with ET a positive planetary transformation - a "Golden Age" on Earth of free energy, planetary peace, abundance, environmental sanity, and justice for all.