December 18th 2017
Alien Hunter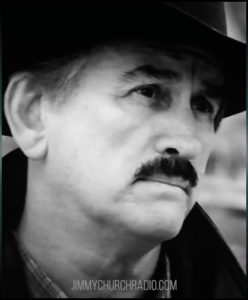 Derrel Sims, the Alien Hunter, is the world's leading expert on alien abductions. His 38+ years of field research has focused on physical evidence, and led to his groundbreaking discoveries of alien implants and alien fluorescence. As a former military police officer and CIA operative, Sims has a unique insight to the alien organization which he believes functions similarly to an intelligence agency. Sims is also a compassionate and skilled therapist who has helped hundreds of alien experiencers all over the world come to terms with what they've witnessed.
Derrel has the largest collection of physical evidence of alien/human contact including skin samples, DNA samples, X-rays/MRIs, sonograms, objects with possible forensic traces (glass, wall, etc.), as well as implants/artifacts expelled from the human body and surgically removed.
Sims was the first UFO researcher to be invited to lecture on alien abduction by the AMA, at a conference at John Muir Medical Center, on the "Medical Complications of Alleged Human/Alien Contact".
Tonight we'll be talking about Disclosure and Derrel's recent research into the alien abduction and implant phenomenon.
Website: http://www.alienhunter.org/