March 9th, 2023
The Mother Earth Effect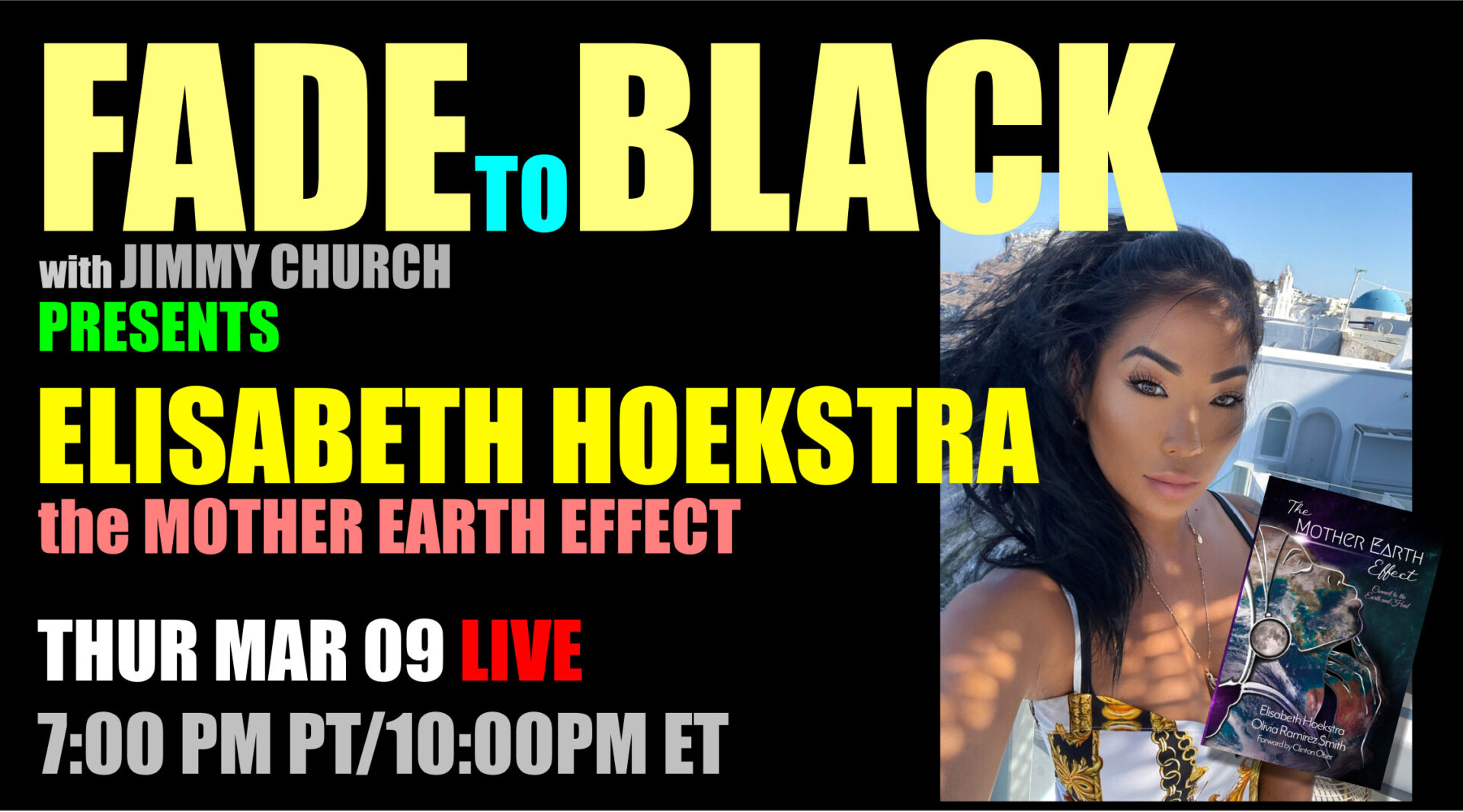 Tonight, Thursday on FADE to BLACK: Elisabeth Hoekstra and Olivia Ramirez Smith are with us to talk about their new book: 'The Mother Earth Effect', grounding, and how to take the next step in changing your life.
Elisabeth Hoekstra's first career was in the entertainment industry, where she worked as a model and actor on nationally syndicated television programs, movies, music videos, and magazines.
Throughout her various careers, she has seen how stress can take its toll on people's mental and physical well-being, leading her to work at a holistic wellness center.
Today, Elisabeth is the Director of Operations for the world-wide brand and TV network, 4biddenknowledge Inc. She is now helping to organize and grow 4biddenknowledge Inc. mainstream, all while hosting her popular podcast "Bio-Hack Your Best Life" alongside President/CEO of 4biddenknowledge, Billy Carson. Elisabeth's most recent accomplishments have been writing her first book, "The Recipe to Elevated Consciousness" which quickly became a best seller, as well as receiving a certificate in cell biology – mitochondria from Harvard University. Currently, she's enrolled in the Neuroscience program at Harvard University.
Olivia Smith is a producer of the award-winning Earthing Movie and well known as the Earthing
ambassador, she is also a Master LP Practitioner, Master Hypnotherapy Practitioner, and co[1]author of Sacred Spaces.
She developed her passion for supporting and empowering women while owning and operating a
wellness center and spa for 17 years.
With Earthing alone serving as a powerful method to reduce stress, tension, and pain in the body, Olivia become a Master NLP Practitioner and a Master Hypnotherapy Practitioner to strengthen her ability to help women experience a more powerful and complete transformation.
Websites:
https://www.themothereartheffect.com/
https://www.amazon.com/Mother-Earth-Effect-Connect-Heal/dp/B0BW2WR83H
https://www.4biddenknowledge.tv/
https://www.4biddenknowledge.com/