Fader Night
January 7th, 2021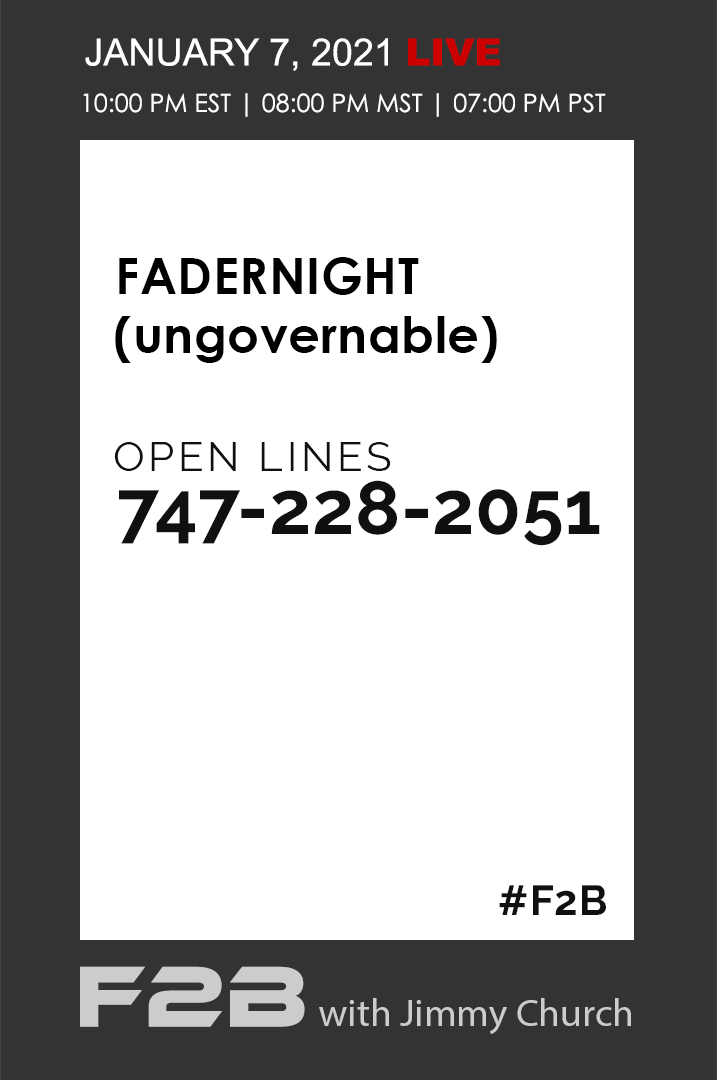 It's Fadernight!
OPEN LINES!!!
YOUR calls, YOUR thoughts, YOUR voice.
Tonight is Thursday... which means that it's another Fadernight. This evening is our first show with open-lines in 2021 and we'll be talking about whatever our audience thinks is important as we venture into another brand-new year!
Fadernight is the greatest night in all of talk radio in all of the world... your calls, your conversation: UFOs, Conspiracy, Time Travel, the Paranormal and Supernatural and Lost History.
The call-in number is: 747-228-2051