November 1st, 2021
Hidden History And UFOs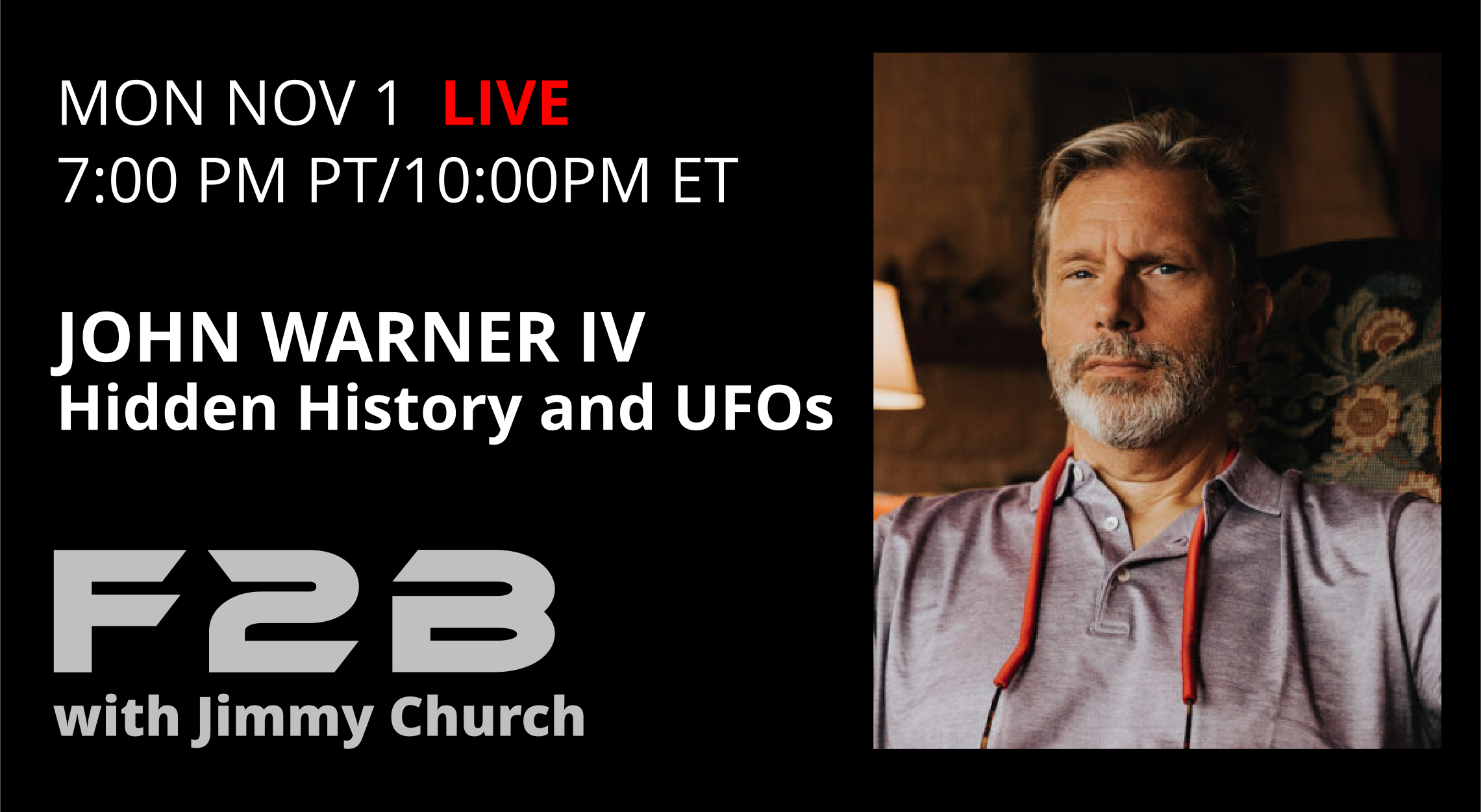 .
Tonight, Monday on FADE to BLACK: John Warner IV joins us for the first time to discuss hidden history, global power, and the current agenda of Disclosure and the technology behind UFOs/UAPs.
John Warner IV is an author and historian with a passion for hidden history, revisionist historical narratives, and vintage cars.
John been a skeptic about historical records, including textbooks, for over thirty years – a perspective that's been well-honed. His father, 5-term US Senator John W. Warner III (R-VA), was also Secretary of the Navy and Chairman of the Armed Services Committee during the Vietnam War. John's mother, Catherine Mellon, daughter of philanthropist Paul Mellon, was an activist who protested that war. She taught him to question authority, think independently, and speak his mind.
John has been behind the scenes with some of the most powerful and influential people in U.S. and global history. In his historical novels, "Little Anton" and the sequel, "Lion, Tiger, Bear", he discloses the shocking hidden history possibilities of advanced technology and the covert schemes of the Fascist power elite.
Website: https://www.johnwwarnerivauthor.com/