January 12th, 2023
'Hacking the God Code'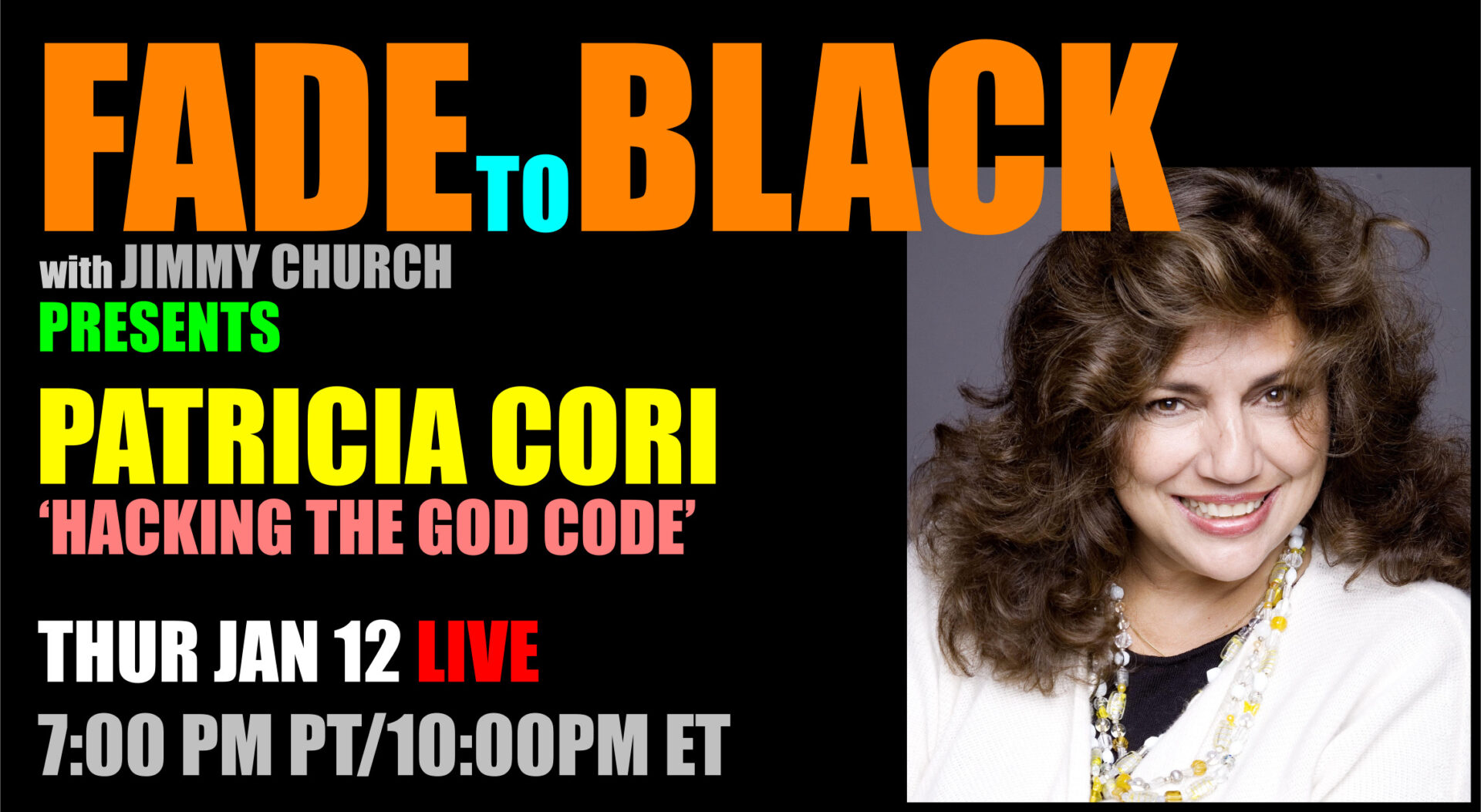 Tonight, Thursday on FADE to BLACK: Author and researcher Patricia Cori is back with us to discuss her new book: 'Hacking the God Code'.
Patricia Cori is an internationally acclaimed author and thought leader, who has been bringing forth views on the underpinnings of global control for over two decades, and a dozen books later.
With the bold determination of an investigative journalist and the passion of a spiritual warrior, she reveals the truth about the dark agenda playing out in our world and what we can do about it – as individuals, and as a global society. Her purpose, in all her works, is to uplift the spirit and provide direction for healing and the release of fear.
Patricia is the former host of the popular BBS radio show, Beyond the Matrix and has been a guest on hundreds of radio and TV programs, including CNN and Coast to Coast FM. Patricia is a visionary who sees not only what is, but what can be. Her previous books include The Cosmos of Soul, Atlantis Rising, No More Secrets, No More Lies and The Emissary.
Website: https://www.patriciacori.com/