February 1st, 2023
Living In A Simulation?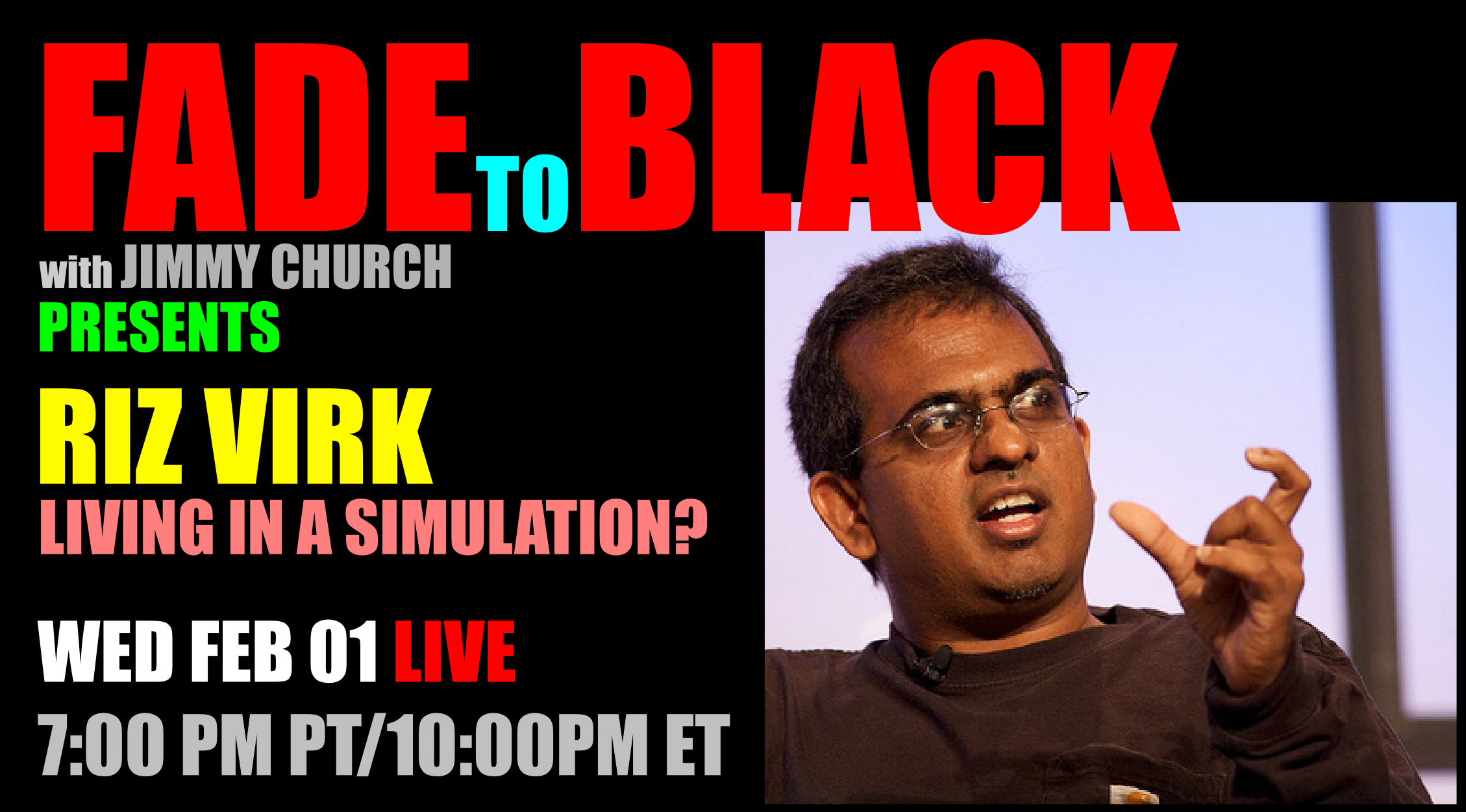 Tonight, Wednesday on FADE to BLACK: Riz Virk, author, teacher, researcher, is with us to find out if we are indeed Living in a Simulation... all that and much more with one of the biggest minds on the planet!
Rizwan "Riz" Virk is a successful entrepreneur, investor, futurist, bestselling author, video game industry pioneer, and indie film producer.
Riz received a B.S. in Computer Science from MIT, and a M.S. in Management from Stanford's GSB. He is currently working on a PhD at ASU's College of Global Futures, researching metaverse and virtual worlds.
Riz's books include Startup Myths & Models, The Simulation Hypothesis, Zen Entrepreneurship, and Treasure Hunt: Follow Your Inner Clues to Find True Success, and The Simulated Multiverse.
Riz has been featured in Inc. Magazine, The Boston Globe, The Wall Street Journal, Tech Crunch, Venture Beat, Vox.com, Digital Trends, Hackernoon, NBC News.com, The Telegraph, BBC Science Focus, The Spectator and many other places.
Website: https://www.zenentrepreneur.com/