February 3rd, 2023
Special Presentation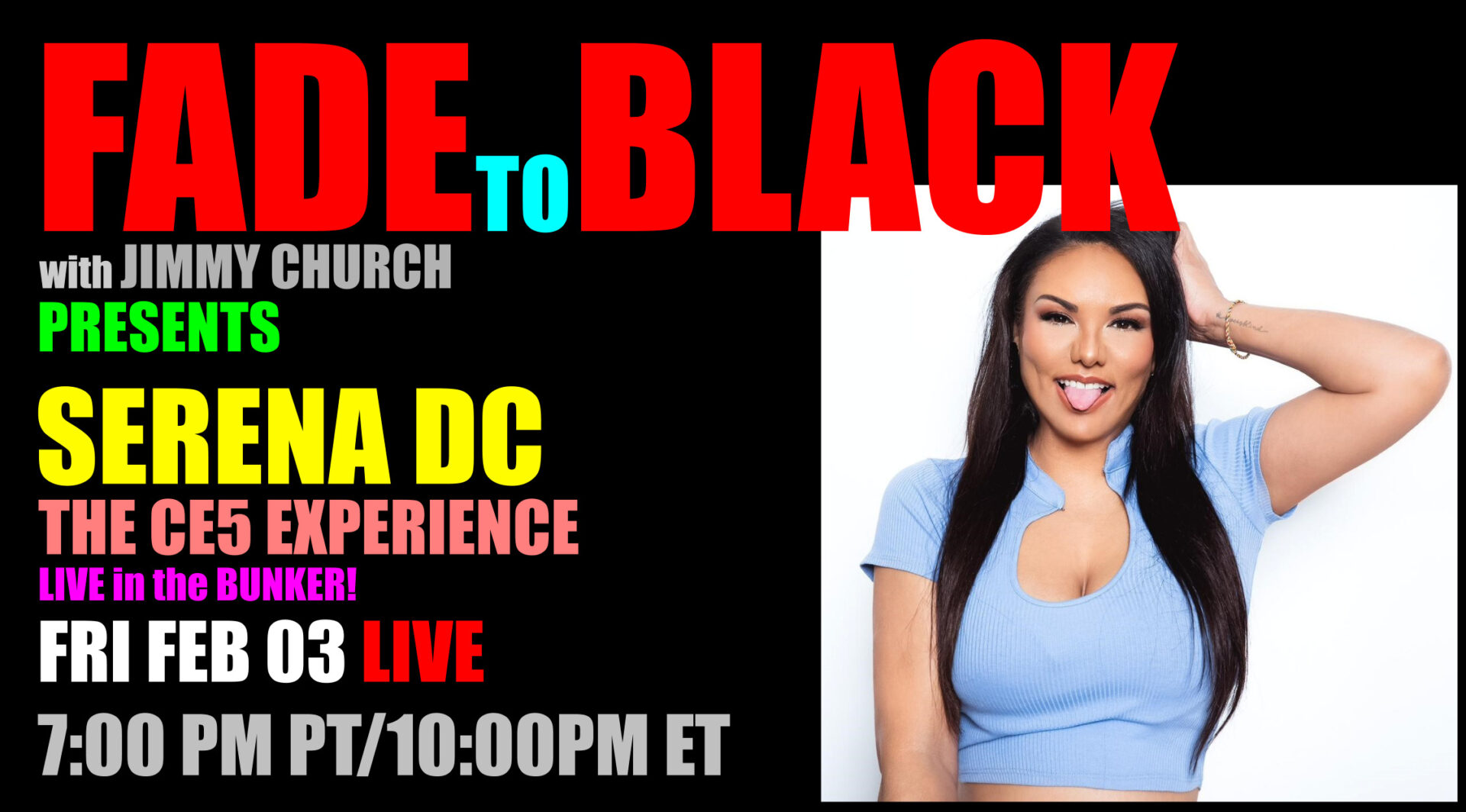 Tonight, Friday on FADE to BLACK: Serena DC joins us for this very special presentation, LIVE on Friday Night from The Bunker! We will be discussing the CE5 Experience and her life of finding answers!
Serena DC is an investigative filmmaker and Emmy nominated talk show host who is on a mission to raise the vibration of humanity with her transformative disclosure projects.
After spending 5 years in the star studded world of Hollywood, Serena has stepped away from working with mainstream celebrities and has pivoted into the genre of ufology & the paranormal, where she is focused on lifting the veil on the hidden world of UFO's, ET's, spirits and the people on earth who interact with them.
Serena's new film "Contact - The CE5 Experience" premiered Jan 3rd and is currently trending worldwide on Amazon.
This film is the prequel to the major feature film "We Are Not Alone" which premieres in the Summer of 2023.
Websites:
https://www.serenadc.com
https://elysiummedia.tv