March 8th, 2023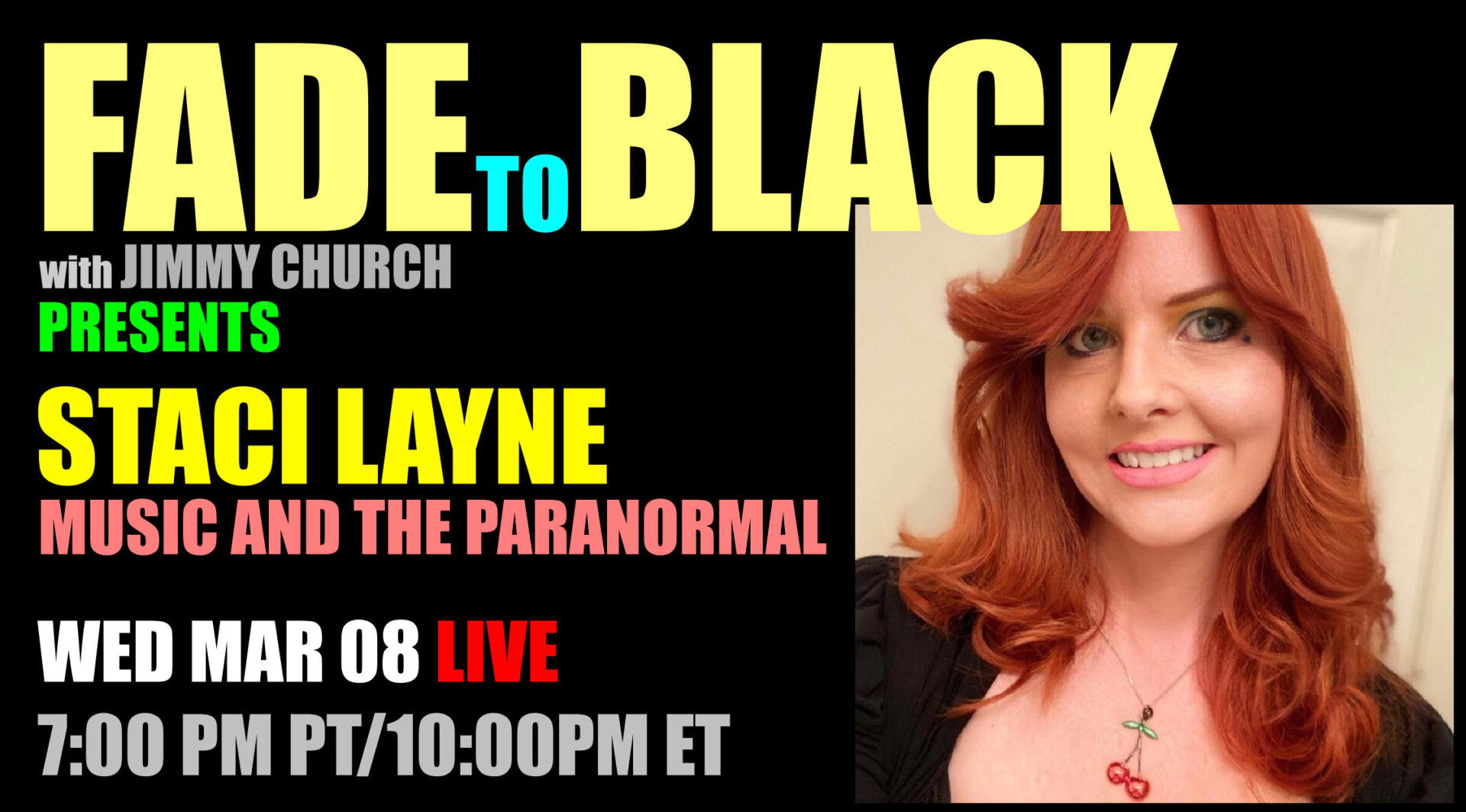 Tonight, Wednesday on FADE to BLACK: Author and director Staci Layne is with us for the first time to discuss her research into musicians and the paranormal and her new, award winning film: 'The Ventures: Stars on Guitars'.
Staci Layne Wilson is a multi-award-winning author,
journalist, and filmmaker specializing in rock music history. Staci is a Hollywood historian, and the author of the bestselling Gen X memoir, 'So L.A.' which is about her unusual upbringing in and around Tinsel Town in the 1970s and '80s.
She is the creator of the Rock & Roll Nightmares book
series, and she directed a music documentary, The
Ventures: Stars on Guitars. In the course of her work, Staci has interviewed David Crosby, John Fogerty, Jimmy Page, Joni Mitchell, Rob Zombie, Cherie Currie, and Gene Simmons.
Website: https://www.stacilaynewilson.com/