Freeman On Fade To Black
January 16th 2018
Hidden Illuminati Messages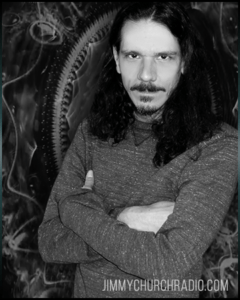 Freeman is the reason we now have a Belluminati commercial! He created the concepts of Illuminati Logos and High Profile Rituals in the media. He has been on the forefront of conspiracy theory for two decades. He is an award-winning TV producer, radio talk show host and lecturer. An expert in the fields of the occult, trauma-based mind control, Illuminati symbolism, and ancient civilizations. You definitely want to watch his presentation, Aliens From Hell which is banned on YouTube. You'll have to go to FreemanTV.com for this one folks!...freemantv.com/aliens-from-hell/
Freeman has appeared on Howard Stern, an HBO Documentary, The Discovery Channel, and even a film with Dan Fogler and Anne Hathaway!
Freeman graduated with honors in Interdisciplinary Studies and attended Kansas University, specializing in ancient architecture. And he still has time to create music with his band, Molecular!
Tonight we are going to discuss current symbology and messages in advertising and the media...all of it... and a little cloning, transhumanism and social engineering for good measure. The Freeman Fly way.
Website: http://www.freemantv.com