On Fade To Black
April 6th 2016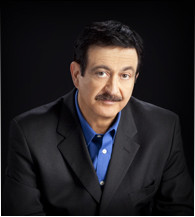 George Noory is the host of Coast to Coast AM which airs on approximately 564 stations in the U.S., Canada, Mexico and Guam. While hosting his show, The Nighthawk, a late-night program on KTRS in St. Louis, George was recruited by Premiere Radio Networks to guest host on Coast to Coast AM with Art Bell. He became the permanent host on January 1, 2003.
At age 28, he became the youngest major market news director in the country at KMSP-TV in Minneapolis and while a news executive was the recipient of three Emmy Awards .
George hosts Beyond Belief, a weekly Internet-based TV show, and has also appeared on the History Channel's Ancient Aliens. He was born, raised and educated in Detroit and graduated from the University of Detroit in 1972 with a bachelor's degree in Communications.
Website: www.coasttocoastam.com
---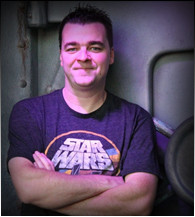 John Greenewald, Jr. hosts the popular website The Black Vault.com. The Black Vault is the largest online database of U.S. Government documents in the world.
John began researching the secret inner workings of the U.S. Government at the young age of fifteen. He targeted such groups as the CIA, FBI, Pentagon, Air Force, Army, Navy, NSA, DIA, and countless others. Greenewald utilized the Freedom of Information Act (FOIA) to gain access to thousands of records. He accumulated an astonishing number of documents on topics related to UFOs, the JFK Assassination, chemical, biological, and nuclear weapons, and top secret aircraft.
Greenewald has been featured on television networks such as The History Channel, Discovery Channel, The Learning Channel, A&E, FOX, NBC, along with international networks such as the BBC and NTV.
Website: www.theblackvault.com