Haunted Housewives On Fade To Black
October 28th 2015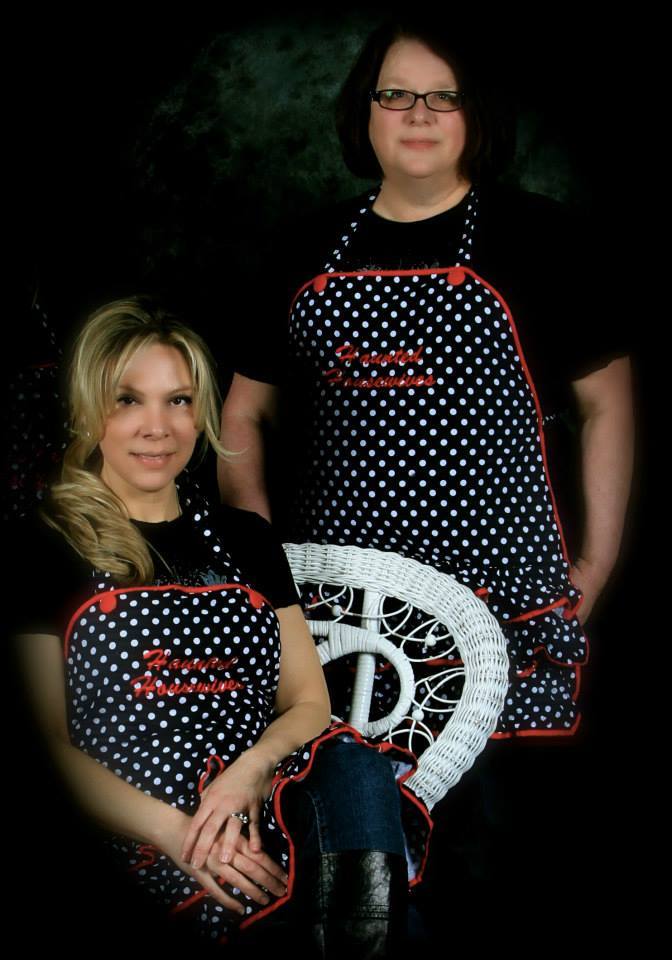 Theresa Argie, aka "The Haunted Housewife," has been involved in the paranormal since she could say "boo." After years of residential and public investigations, Theresa joined up with para-historian Cathi Weber aka "The Ghost Lady," and the Haunted Housewives (plural) were born!
The Haunted Housewives are heavily involved in community programs and do several paranormal themed fundraisers every year including events for the Lake County Historical Society, The Indian Museum of Lake County, Greenwood Farm, the Painesville Railroad Depot, and the Humane Society of Columbiana County. Historic preservation is their number one goal.
The Haunted Housewives have been featured on numerous national television programs including The Marriage Ref, Paranormal State, Haunted Collector, America Now, Paranormal Challenge, My Ghost Story, Talk Soup, and CNN Headline News.
Theresa has just released her first book for Penguin Press entitled "America's Most Haunted: Secrets Of Famous Paranormal Places".
The two also have a weekly radio program and website of the same name. The America's Most Haunted social media presence includes over 20,000 Facebook friends and over 330,000 Twitter followers!
Website www.hauntedhousewives.com