October 17th 2017
The Hunt For Extraterrestrials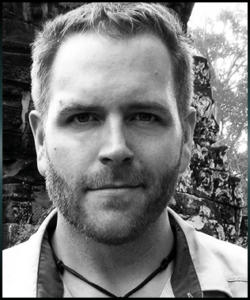 Josh Gates is the host and executive producer of the new Travel Channel series, Expedition Unknown. The show takes viewers around the world and off the map for thrilling investigations into history's most iconic legends. From Amelia Earhart to lost Incan cities, Gates travels to some of the most remote corners of the planet in immersive, hilarious, and nail-biting journeys of discovery. The series blends his unique brand of humor with a passion for exploration.
For five years, Josh also helmed and co-executive produced the hit Syfy Channel series, Destination Truth. Each week, Gates and his intrepid team set out to investigate age-old mysteries, recent cryptozoological sightings, and paranormal reports. The groundbreaking series is regarded as one of the most globe-spanning shows on television, touching down in nearly twenty countries each season.
Josh was also the host of Ghost Hunters Live and is the author of Memoirs of a Monster Hunter.
Tonight we are going to talk about his latest four episodes of Expedition Unknown...called Hunt for Extraterrestrials.
Website: http://www.joshuagates.com/