July 6th 2016
A Jedi's Guide To The Law Of Attraction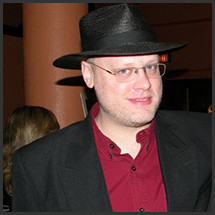 Joshua P. Warren was born and raised in the mountains of Asheville, North Carolina. At the age of 13, he wrote his first published book. Since then, he has published Haunted Asheville, How to Hunt Ghosts, and his 2015 best-seller, Use the Force: A Jedi's Guide to the Law of Attraction.
He has been on CNN, Fox News, Popular Mechanics, Entertainment Weekly, Southern Living, Delta Sky, FATE, New Woman, The New York Times, FHM and Something About the Author; and made the cover of the science journal, Electric Space Craft. A winner of the University of North Carolina Thomas Wolfe Award for Fiction, he wrote columns for the Asheville Citizen-Times from 1992 to 1995. His first novel, The Evil in Asheville, was released in 2000.
Warren has appeared on the National Geographic Channel, History Channel, Discovery Channel, Travel Channel, SyFy, Animal Planet, TLC, and numerous networks affiliates of NPR, ABC, NBC, and CBS. He starred on Travel Channel's series, Paranormal Paparazzi and has made guest appearances on Travel's Ghost Adventures and Paranormal Challenge.
Website: http://www.joshuapwarren.com/