February 20th 2018
On Ufology, The Law Of One, And Bikes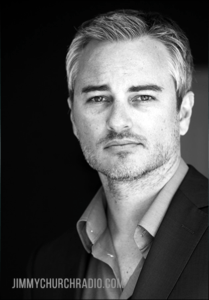 Kerr Smith is an actor who is fully engaged in the world of Ufology and Awakening. Kerr is currently recurring on THE FOSTERS for Freeform. He recently wrapped a recurring arc on ABC's MARVEL'S AGENTS OF SHIELD, as well as, DOUBT and WISDOM OF THE CROWD. Kerr is best known for his lead roles in such shows as the CW's LIFE UNEXPECTED opposite Britt Robertson, Fox's JUSTICE alongside Victor Garber, NBC's E-RING with Benjamin Bratt, along with his breakout role of 'Jack McPhee' on DAWSON'S CREEK. On the feature side Kerr is best known for his leads in such films as Lionsgate's MY BLOODY VALENTINE, Screen Gem's THE FORSAKEN and James Wong's FINAL DESTINATION.
Early in life, Kerr had a realization that there was something more to the world than we were being told. This lead to a life long passion to discover the truth. After years of research, he came to the conclusion that our spiritual journey on this planet was closely related to ETs and a planetary awakening was in the process. Kerr is extremely passionate about helping humanity with this awakening.
Tonight we will discuss his career, Hollywood and his recent decision to come out of the UFO closet... his awakening... and his quest for the truth.
Website: https://kerrsmith.net/