October 3rd 2017
Presidents And UFO's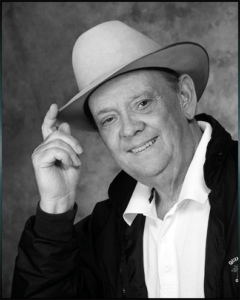 Larry Holcombe's introduction into the world of Ufology came in the late 1950's after reading two of Major Donald Keyhoe's books; Flying Saucers are Real and Flying Saucers from Outer Space. A year later, after watching Keyhoe debate an Air Force officer on the old Armstrong Circle Theater, and seeing Keyhoe being censored when he deviated from the prepared script the Air Force forced on the show's producers, Larry was convinced the Air Force was covering up knowledge of UFO's. Those events started a fifty plus year avocation into the study and research of the UFO phenomenon. In 2006 he took early retirement and started his first novel, The Great River Disclosure, a thriller based on the government cover-up of an extraterrestrial presence visiting earth. His second novel in the Disclosure Trilogy, Satan's Angel, is now in editing.


In researching background for the novels he became intrigued by a 1970's NBC-TV documentary, UFOS: Past, Present & Future. The documentary endorsed the theory that some UFO's were extraterrestrial and astonishingly the documentary seemed to have the support of the government. Larry was able to locate the writer/co-producer of the documentary, Bob Emenegger, and Emenegger provided him with some remarkable background information on the making of the documentary that involved the Nixon Administration. From this background the idea of a work of non-fiction to shape built around the documentary, the Nixon Administration, and the involvement of all modern presidents in the UFO phenomenon.
A detailed book proposal was developed and in the fall of 2012 the rights to "The Presidents and UFOs: A Secret History From FDR to Obama" was purchased by St. Martin's Press. Larry traveled the next year to research the book, which was released March 17, 2015. The soft cover with a new "Afterword" was released in August of 2016.
In addition to St. Martin's Press, the audio book rights were purchased by Audible, Italian and Japanese publishers purchased foreign rights, and Sony Pictures has optioned the film rights to the book.
As of this date Larry has done 32 radio interviews including Coast-to-Coast AM, Fox News Radio, and Fade to Black with Jimmy Church. He has lectured in six states and his upcoming lecturers at The International UFO Museum and Research Center in Roswell at this years 70th anniversary festival will be titled The Roswell Incident: New Voices and Unknown Stories. He has lectured at the festival since 2011.
Website: http://www.larryholcombe.com/