January 10th 2017
Unexplained Booms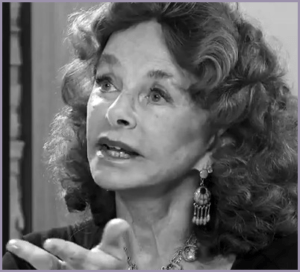 Linda Moulton Howe is a graduate of Stanford University with a Master's Degree in Communication. She has devoted her documentary film, television, radio, writing and reporting career to productions concerning science, medicine and the environment. Ms. Howe has received local, national and international awards, including three regional Emmys, a national Emmy nomination and a Station Peabody award.
Linda produces reports and edits Earthfiles.com, has her own radio program with John Burroughs on KGRA, appears on Coast to Coast AM, Ancient Aliens since it's first season…and has traveled in Venezuela, Peru, Brazil, England, Norway, France, Switzerland, The Netherlands, Yugoslavia, Turkey, Ethiopia, Kenya, Egypt, Australia, Japan, Canada, Mexico, the Yucatan and Puerto Rico for research and productions.
Tonight we are going to cover the recent booms heard around the world and other headlines over at Earthfiles.com.
Websites:
http://www.earthfiles.com
http://www.phenomenonradio.com/

Serena Wright Taylor is host and producer of the UFO Panel and Associate Producer with Conscious Life Expo. She first became interested in the UFO field because of experiences during childhood. Serena has studied and investigated UFOs for many years including the many references to extra-terrestrials and their space craft found in the Ancient Vedas of India. She is on the Board of Directors for the Mutual UFO Network, Orange County.
Tonight, Serena will tell us about all of the exciting events at this year's Conscious Life Expo and give us a bit of information that gives Vedic evidence of the SSP.
Websites:
http://vimana.org
http://www.consciouslifeexpo.com