March 9th 2017
Inside Phoenix Lights Story

Lynne D. Kitei, M.D. is an internationally acclaimed physician and health educator who pushed aside her successful medical career to pursue The Phoenix Lights book, internationally award-winning Documentary and curricula projects. She was leading the cutting-edge era of early disease detection and prevention as chief clinical consultant at the world-renowned Arizona Heart Institute's Imaging/Prevention/Wellness Center in Phoenix, Arizona until coming forward, after seven years of anonymity, as a key witness to the still-unexplained AZ mass events of March 13, 1997.
Dr. Lynne received her Bachelor of Science degree in secondary science education, with minors in communications and voice from Temple University in Philadelphia, PA. in 1970. She received her Medical Degree from Temple University School of Medicine in 1974 and completed her post-graduate studies at the Medical College of Pennsylvania.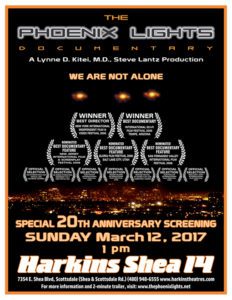 Before her medical training, Dr. Lynne appeared in over 30 featured and starring roles in professional musical theatre including Alice in Wonderland with Sherman Hemsley, Oklahoma starring Gordon MacRae, Guys & Dolls starring Betty Grable, and understudied for Barbara Eden in The Sound of Music. She also played the role of "Florence Arizona" in the 20th Century Fox/Coen Brothers box office hit Raising Arizona starring Nicolas Cage, Holly Hunter, Frances McDormand, and John Goodman.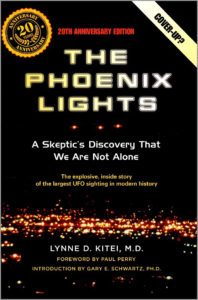 Besides hundreds of radio and TV appearances sharing the historic Arizona mass sighting, Dr. Lynne continues to tour the U.S. and abroad, introducing screenings of the internationally award winning Phoenix Lights Documentary, as well as presentations for her bestselling book, The Phoenix Lights…A Skeptic's Discovery That We Are Not Alone.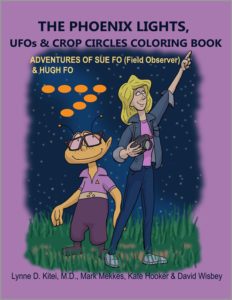 Website: http://www.thephoenixlights.net