December 12th 2017
Sirian Revelations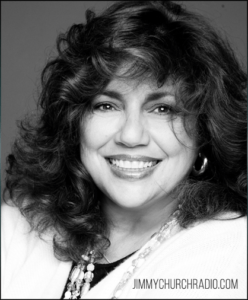 Patricia Cori is one of the most well-known and established
authorities on the realms of the mystic, whose views of the world challenge the status quo and confront the issues that concern us all today.
She's a pioneer of the alternative thought community. She loves to "stretch the imagination" with visions of what might very well be, as science fiction becomes reality every day in our rapidly changing world. With fourteen books, published in more than twenty foreign languages, she has been a key voice in the alternative media for decades, bringing paradigm-busting information to the public since 1996.
The former host of the popular radio show, Beyond the Matrix, she has herself been interviewed on hundreds of talk radio and TV programs, including CNN, Coast to Coast a.m. with George Noory, WABC, Fade to Black with Jimmy Church, Playboy Radio, the Urban Journal Radio, KJAC Radio Montreal, 21st Century Radio, Fringe Radio, Unity FM,
and a host of others. She has also appeared in documentary films.
Tonight we will discuss her latest work, The New Sirian Revelations: Galactic Prophecies for the Awakening Human Collective, which was released earlier this month on December 5th.
Website: http://www.patriciacori.com/