January 15th 2018
Talking with Extra-Dimensionals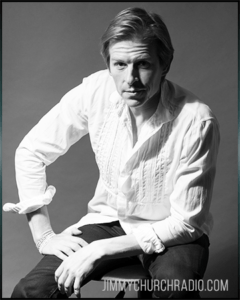 Reuben Langdon is a Los Angeles-based Actor/Filmmaker/Futurist and Cosmic Anthropologist.
At a young age Reuben began his career in Japan as a series regular acting in the Japanese superhero TV series B- Fighter Kabuto and eventually made his way to Hollywood and worked as an actor and stuntman on The Power Rangers.
Reuben produced numerous motion capture shoots for the Resident Evil and Devil May Cry franchises as well as Steven Spielberg's and Peter Jackson's, The Adventures of Tintin, and as "Jake Sully" in James Cameron's Avatar.
He is the voice of the charismatic Ken Masters in the Street Fighter Franchise and Dante in the Devil May Cry Franchise.
In April and May of 2013 Reuben produced The Citizens Hearing on Disclosure, the historical event that brought together 40 witnesses from 10 different countries to testify in front of 6 former members of U.S. congress on the fact that the world is being engaged by Extraterrestrials.
Tonight we are going to talk about channeling... Reuban has travelled the world to research contact with extra-dimensionals...and we will find out what he found...
Website: http://interviewwithed.org/