June 28th 2017
The Voice Of Ancient Aliens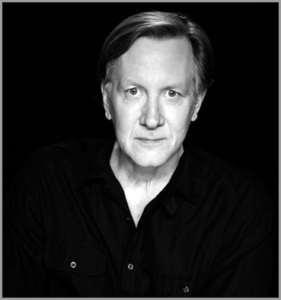 Robert Clotworthy, the Voice of Ancient Aliens, has appeared in over one hundred Feature Film and Television programs and has worked with acclaimed directors such as Clint Eastwood, Michel Gondry, Mark Rydell, Ulu Grossbard, Paul Verhoven, Mark Romanek, Gavin Hood, Jim Sonzero, Blake Edwards, James Foley, Tim Matheson, David Greene and Mel Brooks.
Some of the stars Robert has performed alongside include Bradley Cooper, Seth Rogen, Alan Arkin, Kathleen Turner, James Caan, Michele Pfeiffer, Bette Midler, James Spader, Kristen Bell, Simon Baker, Candace Bergen, Robin Williams, Drew Carey, Martin Sheen, Eddie Izzard, Peter Sellars and Diane Keaton.
As a voice actor Robert has amassed well over one thousand credits; voicing national television spots for numerous clients including Oracle, Subaru, Sprint, Ford, Jeep, Audi, Coors, Secure Horizons, DirecTV as well as the television shows Big Bang Theory and Two and a Half Men.
George Lucas and LucasFilm have used Robert as the narrator on the Emmy nominated documentaries Empire of Dreams: The Making of the Star Wars Trilogy, Star Wars: The Legacy Revealed as well as Indiana Jones: The Ultimate Quest. Robert is also the narrator of the critically acclaimed documentary, Batman Unmasked: The Psychology of the Dark Knight as well as The History Channel series, Ancient Aliens and The Curse of Oak Island.
Robert also works extensively in the world of animation and interactive entertainment portraying both heroes and villains. His original voicing of Jim Raynor in the award winning StarCraft series was named one of the top ten gaming heroes of all time in a reader's poll by Gamespot . In 2016 Robert was nominated for 2 BTVA and 1 SOVA awards for his work in StarCraft and Ancient Aliens and in 2010 he was named Best Voice Actor by the UK website Reaction Time for his voicing of Jim Raynor in StarCraft II: Heroes of the Storm.
Robert has a starring role in the upcoming PiXL Television Movie, Groomzilla.
Robert currently teaches Voice Over technique in Los Angeles and in 2017 had the honor of being invited as a Guest Lecturer at Yale University in New Haven Connecticut.
Website: http://robertclotworthy.com