Sean Stone, son of controversial filmmaker Oliver Stone has acted in his father's films such as Wall Street, The Doors, JFK, Natural Born Killers and many more. He has starred and directed in his own feature film Greystone Park. Sean joined the team of investigators for the Tru TV hit Conspiracy Theory with Jesse Ventura. Sean currently hosts an alternative media show 'Buzzsaw' featuring interviews with whistleblowers, styling itself as the 'real X files' looking into the hidden agendas behind the news.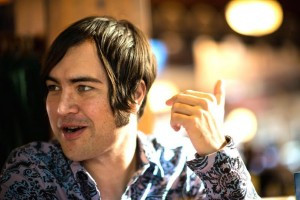 Dean Ryan is a writer and radio personality for 21stCenturyWire.com. Dean has worked with Alex Jones' Infowars and Coast to Coast AM as a segment producer.
His interviews have ranged from Esoteric teachers such as Jordan Maxwell & Professor Griff to celebrities such as Viggo Mortensen & Mario Lopez.
In 2014 he gave 1st hand groundbreaking reports on the Dallas Ebola scare for his radio program The Sunday Wire which went viral.
Today you can find Dean Ryan spreading the message of freedom in film, television, radio and by any means necessary.