September 14th 2016
The 37th Parallel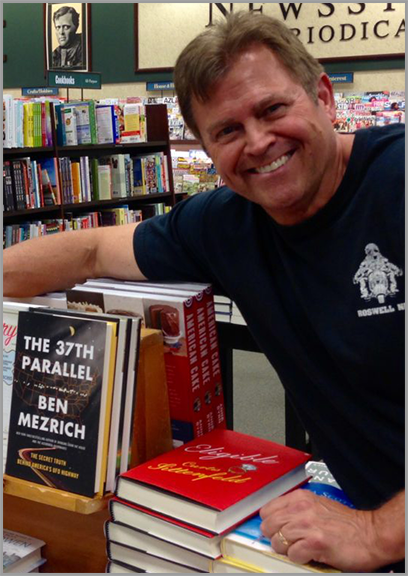 Chuck Zukowski is a Principal IC Mask Design Engineering Consultant with his company, Zukowski Consulting. He has over 28 years of Graphic Mix Signal Microchip design and is a former Reserve Deputy Sheriff with El Paso County Sheriff's Department, Colorado from 2002 to 2011. His education includes; an Associate's degree, a Bachelor's degree, a Certification in Electronic Engineering, and POST (law enforcement) certification.
For the past 30 years Chuck has been researching and investigating the UFO/Paranormal phenomenon and currently he holds the title, "Deputy Director of Animal Mutilation Investigations" for MUFON International.
Chuck hosts the website UFOnut.com, giving it that name after being ridiculed as a "nut" when he first started venturing in this field.
Website: www.ufonut.com
Ben Mezrich's current book is: The 37th Parallel: The Secret Truth Behind America's UFO Highway...and is based on Chuck's tracking of paranormal events along a 3,000-mile stretch through the heart of America...and tonight we will discuss all of it and also the rumours around Hollywood about this being made into a feature film.
Website: http://www.benmezrich.com/