January 16th, 2023
New book: 'Modern Magus'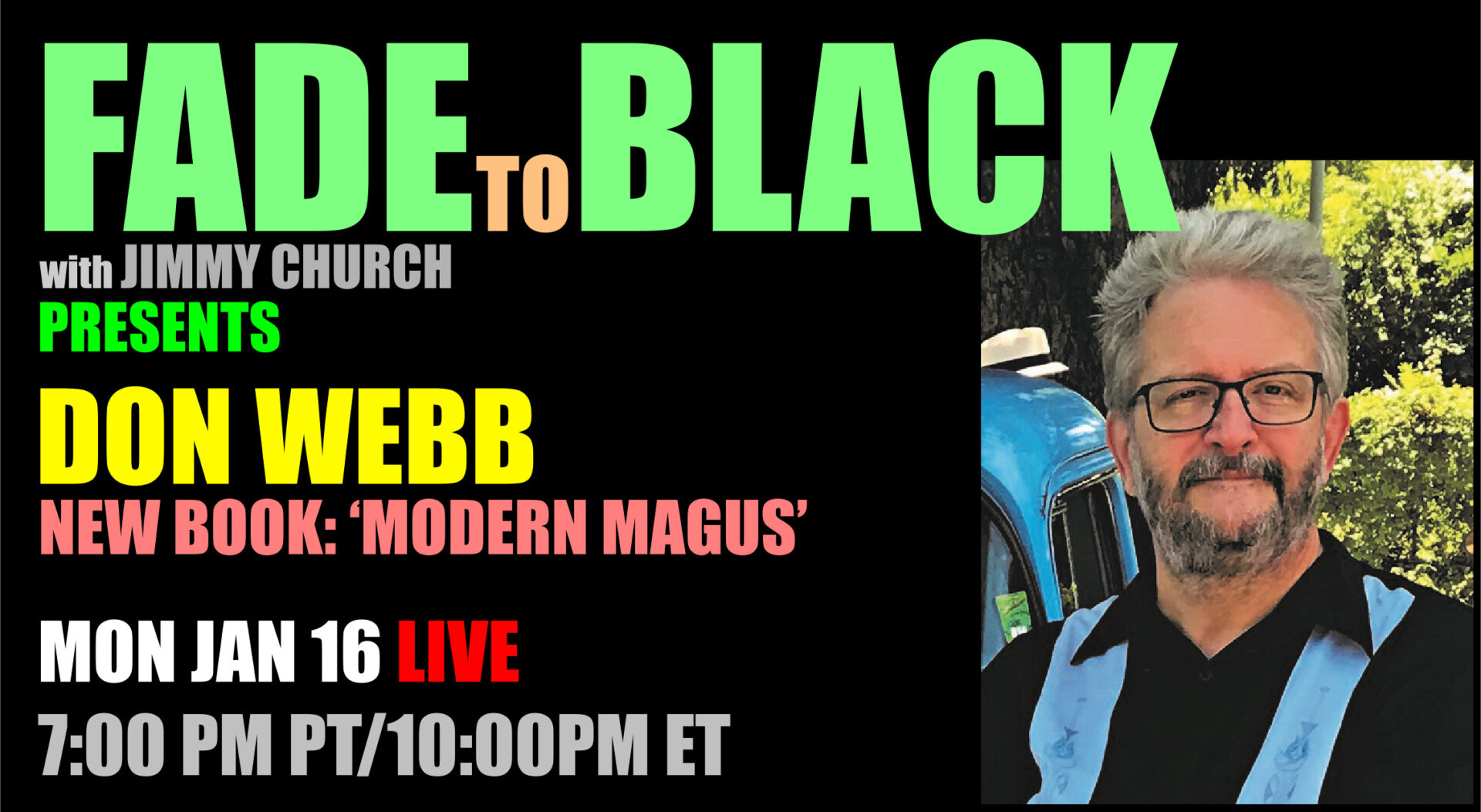 Tonight, Monday on FADE to BLACK: Don Webb joins us to talk about his new book: 'How to Become a Modern Magus: A Manual for Magicians of All Schools'.
Ipsissimus Don Webb joined the Temple of Set in 1989 and served as its High Priest from 1996 to 2002. He has written and lectured on Left-Hand Path topics and the occult practices of Late Antiquity since 1995.
In 'Modern Magus', his latest work, Don offers a full 12 months of activities, rituals, spells, and exercises to help you acquire magical skills and knowledge and maximize your strengths over the course of a year. He details the practice of Egyptian Soul Craft and details how to create your own rituals and custom spells.
Website: https://www.innertraditions.com/author/don-webb