January 26th, 2023
Ask Jimmy Anything!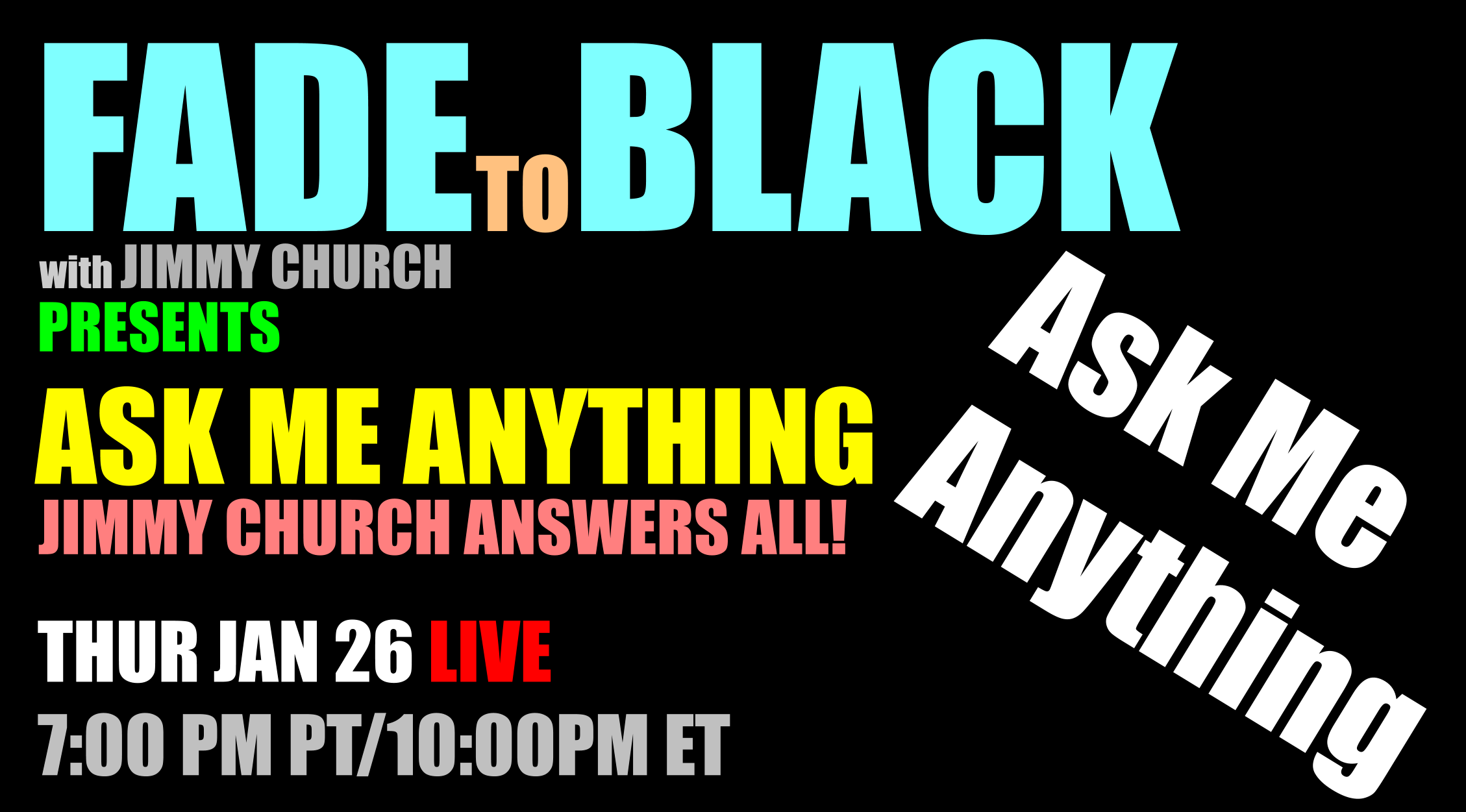 Tonight, Thursday on FADE to BLACK: Jimmy Church is answering all of your questions on F2B's AMA... post your questions in our chat, Twitter #f2b and our FB radio page!
Every month or so we try to squeeze in an AMA for our audience... and tonight's the night!
All questions are answered...
Website: https://jimmychurchradio.com
Tweet #F2B
https://www.facebook.com/JimmyChurchRadio/