Fader Night
January 21st, 2021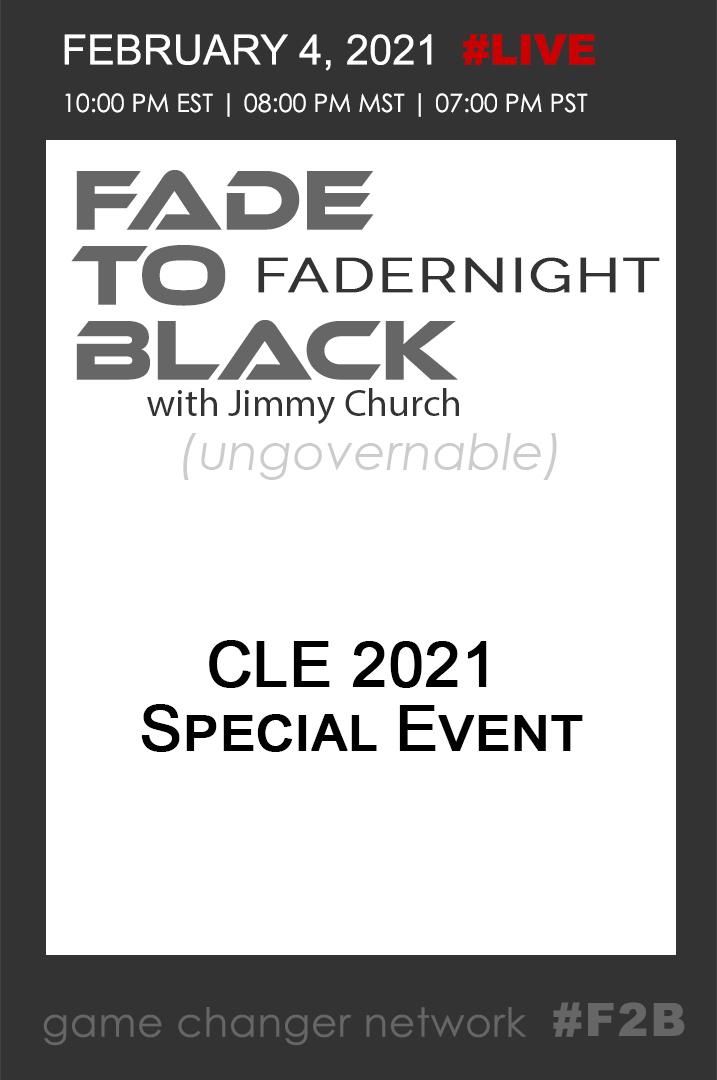 It's Fadernight!
OPEN LINES!!!
YOUR calls, YOUR thoughts, YOUR voice.
Thursday on FADE to BLACK:
CLE 2021
Special Event with Robert Quicksilver, Serena Wright Taylor, and Tee Celise.
Tonight we are going to present all of the speakers, the program, special features, and everything that makes the Conscious Life Expo the premiere event in the world every year.
This year, CLE will be a virtual live-streaming event with panels, individual presentations, and an amazing Virtual Vendor Hall where you will be able to create your very own avatar and walk around, shop, and meet others and talk... just like every past year of CLE!
Website: https://consciouslifeexpo.com/