Fader Night
October 13th 2020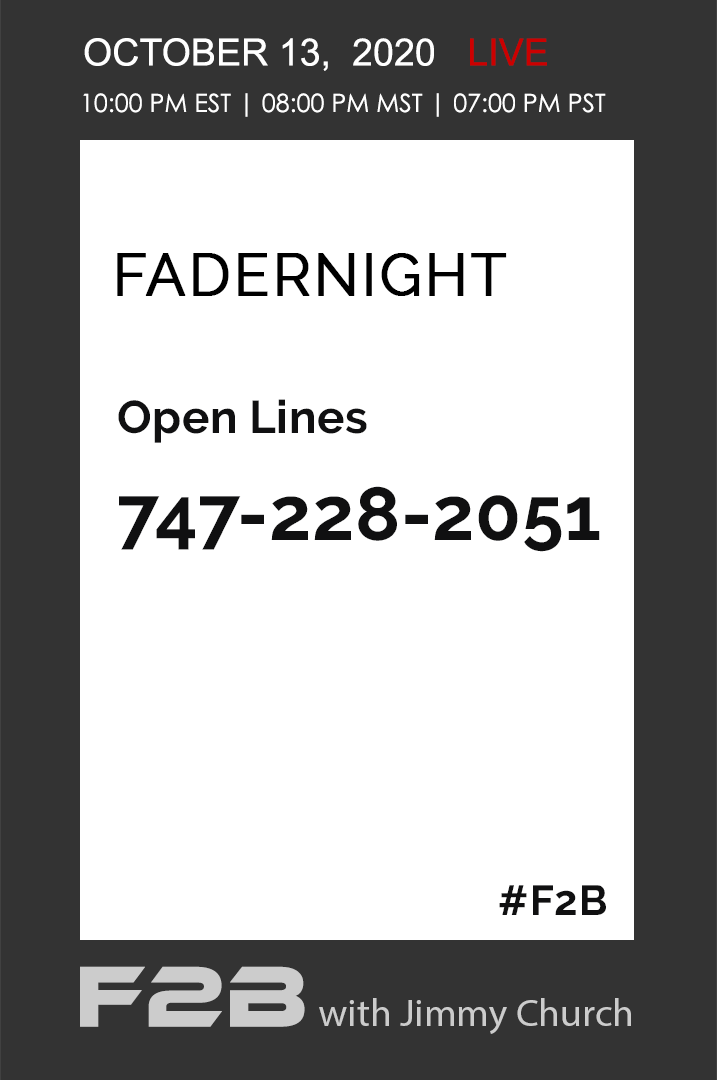 It's Fadernight!
OPEN LINES!!!
YOUR calls, YOUR thoughts, YOUR voice.
It's Tuesday, not Thursday... but, it's FADERNIGHT with open-lines all night long! We took last Thursday off to start celebrating Jimmy's birthday, so tonight we are making up for it with your conversations all night long! Plus, this Thursday is booked with Karen, Rodney and a Ouija board... so, that's out. Which means tonight is FADERNIGHT.
Your calls, your conversation about UFOs, Conspiracy, Time Travel, the Paranormal and Supernatural, and Lost History.
The call-in number is: 747-228-2051