Fader Night
October 28th 2020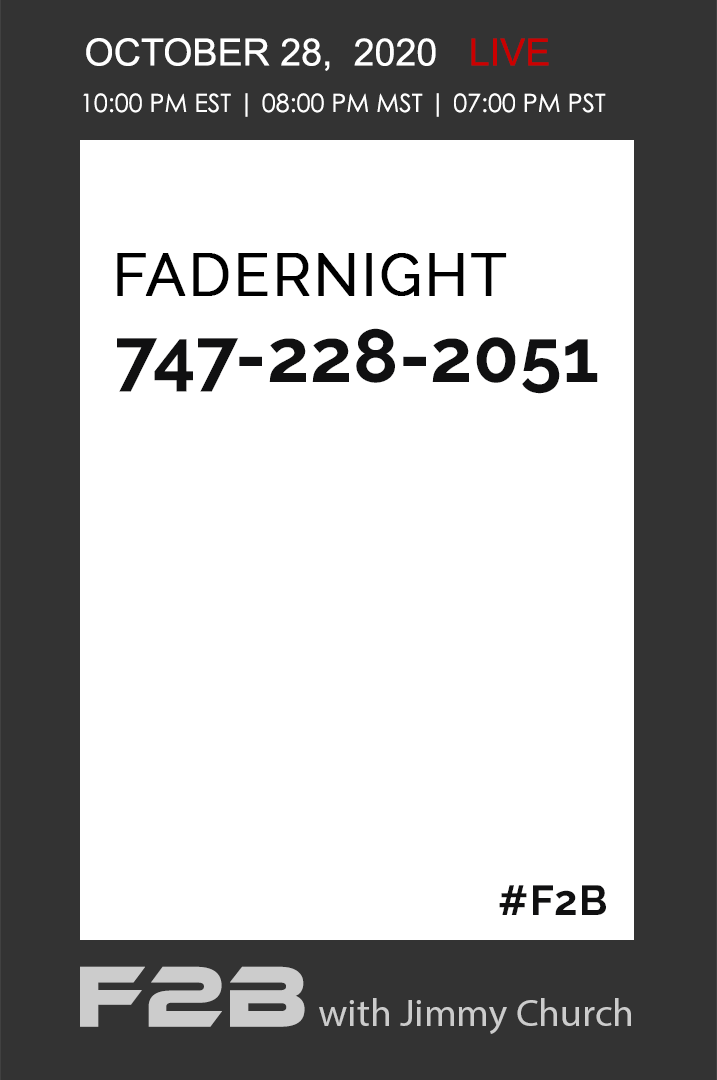 It's Fadernight!
OPEN LINES!!!
YOUR calls, YOUR thoughts, YOUR voice.
Tonight is FADERNIGHT... and we are going to have the audience tell us their favorite ghost stories... continuing our Haunted Roctober!
Your calls, your conversation... and our audience knows how to tell a great story, so get ready for a totally haunted and scary night of your phone calls as only Fade to Black can do! Seriously.
The call-in number: 747-228-2051
Website: https://jimmychurchradio.com