October 1st 2018
Hidden Truth On Las Vegas Shooter: One Year Later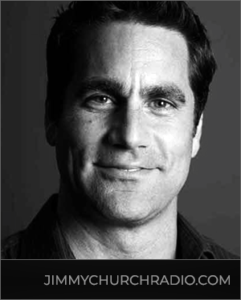 Tonight is October 1st and it's the one-year anniversary of the Las Vegas shooting and our guest is Jim Breslo, host of the Hidden Truth Show and he has been researching the shooting since the beginning and he is the one person that media, including HLN, Fox, CRTV and national radio turn to for the inside information on the biggest mass-shooting in US history.
Jim is a former civil rights attorney, public company president, and radio broadcaster. He hosted the Jim Breslo Show late nights on KRLA 870 AM in Los Angeles, California and Casino Talk with Louie Anderson weekends on 97.1 Free FM, also in Los Angeles.
He was a partner at the international law firm Seyfarth Shaw, defending companies and individuals against alleged civil rights violations. He left the firm to become President of Diamond Game, a publicly traded gaming company which provides lottery machines and tickets to numerous state lotteries in the US and Canada. Jim is the author of 12 patented inventions in the gaming space.
Jim graduated cum laude from the University of California, Irvine (where he was the voice of the Anteater basketball team and host of Freedom of Voice talk show on KUCI-FM), and received his law degree from Northwestern University, serving as an editor of the Law Review.
Mr. Breslo hosts the Hidden Truth, a weekly series which dives deeply into the controversial and unresolved issues of our time to discover the truth, irrespective of politics, religion, or agenda.
Website: http://hiddentruthshow.com/