September 11th 2018
9/11 Special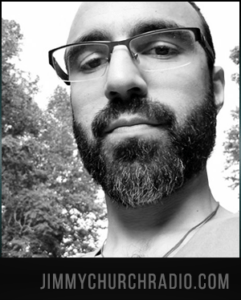 Tonight is September 11th... and our guest is Justin Deschamps and we are going to discuss the full story behind what happened that day in 2001: We will try to find out what may be the real truth behind the attack... was it them, us or a combination of both???
Justin Deschamps was born in Portland Maine and grew up in the Boston area. As a Physics, Psychology and Spirituality student, he has been searching for truth all his life, looking to make sense of all the insanity of this world. In that time, he has developed a holistic body of knowledge, linking science, philosophy and spirituality into a single framework of ever expanding understanding.
He wants share what he has with the world, becoming teacher to some and student to all others. His goal is to help himself and others become better truth seekers. And with the wisdom gained in the process, make this planet the paradise it was meant to be. He says he is happy to give back to a world and universe he received so much from.
The path of truth in a world of deception is not a lonely journey; Together we can make this world a better place. Each of person is essential for gaining a complete picture of the whole truth. Setting aside egocentric concepts of what is "right and wrong," people can begin to walk the path of truth as one people, united for change. To find that inner light and radiate it outwardly for all to see..
Website: https://stillnessinthestorm.com/