April 17th, 2019
Psychic Medium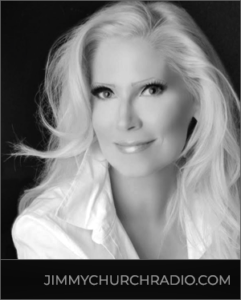 Gifted since birth, Karyn Reece has given detailed psychic readings and consultations to over 10,000 individuals to date, including Law Enforcement, Business Professionals, Film Stars and a wide variety of Artists and Film Makers. Karyn is a seasoned television and film speaker and guest and has been viewed on: TLC, A&E, CW, Discovery, Lifetime and Biography Channels.
Karyn is both a psychic and medium and has helped many people cope with the death of a loved one by providing a way of direct communication with them. Karyn's gift of prophecy and psychic predictions have proven to be accurate and unmatched.
Karyn's expertise in haunted phenomena and exorcism has resulted in the removal of such energies and the restoration of peace and harmony. Karyn has acted as a psychic artist and has been instrumental in solving cold cases for law enforcement. Karyn is a skilled psychic historian providing professionals with detailed information on historical places and objects. Karyn is a published author, gifted artist, former Stockbroker and has a BS Degree in Business (S.U.N.Y.).
Tonight we are going to talk about her life as a psychic and medium and later we will be taking your phone calls and you'll be able to ask Karyn ONE question... make it a good one!!!
Website: https://karynreece.com/