November 21st 2017
UFOs and Disclosure 2018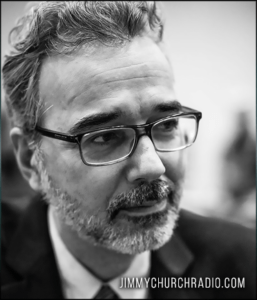 Richard Dolan is among the world's leading UFO historians. He has written many classics for the field, including UFOs and the National Security State, A.D. After Disclosure, and UFOs for the 21st Century Mind, as well as ongoing booklets for his Richard Dolan Lecture Series. Richard has lectured around the world and has appeared widely on television, including Ancient Aliens and Hangar One.
Currently, he is the writer and host of the series "False Flags," which appears on Gaia TV, and he is also writing a book on the same subject. He also hosts two radio shows: The Richard Dolan Show on KGRA and The Effed Files, and is the publisher of Richard Dolan Press, which features the work of many leading thinkers exploring alternative realities in our world.
Tonight we are going to discuss UFOs...Disclosure...the best evidence, the history and what to expect in 2018...
Website: https://www.richarddolanpress.com/