You have entered our secure Membership Purchase page. Your privacy and security are very important to us and we will NEVER share your information with anyone, for any reason.
Becoming an OFFICIAL Fadernaut has its privileges…and we want something cool, different and dynamic for all of you.
Please consider becoming a Fadernaut today…and yes, we reserve the right to make things bigger, better and more fun as we continue this journey through the pursuit of knowledge, history and discovery.
The team here at FADE to BLACK welcomes you to the Fadernaut Family.
If you already have a Monthly or Free membership you can upgrade here: https://jimmychurchradio.com/membership-upgrade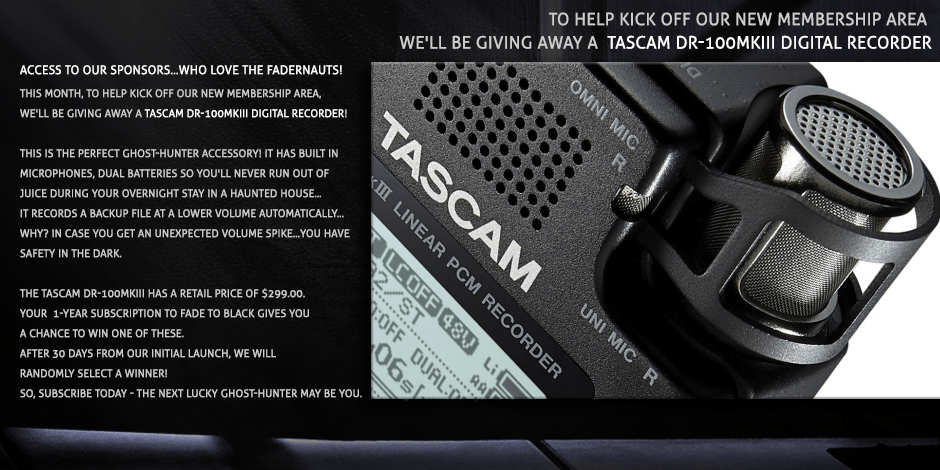 * Fadernaut and Bunker memberships do not qualify for the Tascam giveaway
*LibSyn and these memberships are two independent memberships and are not linked in any way.