[cycloneslider id="news"]
[cycloneslider id="horizontal-ad-1"]
[cycloneslider id="horizontal-ad-2"]
[cycloneslider id="news-1"]
[cycloneslider id="news-2"]
[cycloneslider id="news-3"]
---
Every Thursday
7:30pm (PST) - 10:30pm (EST)
---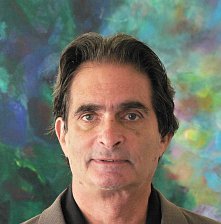 Every Thursday, journalist Jon Rappoport will discuss recent news from the current week.
Rappoport is a graduate of Amherst College where he got his BA, Philosophy and has worked as a free-lance investigative reporter for over 30 years and in 1982, the LA Weekly submitted his name for a Pulitzer prize.
Rappoport covers politics, health, media, culture and art for LA Weekly, Spin Magazine, Stern, Village Voice, Nexus and CBS Healthwatch, among others and has appeared as a guest on over 200 radio and television programs, including ABC's Nightline, Tony Brown's Journal and Hard Copy.
In 1996, Jon started The Great Boycott against eight corporate chemical giants: Monsanto, Dow, Du Pont, Bayer, Hoechst, Rhone-Poulenc, Imperial Chemical Industries, and Ciba-Geigy. The Boycott continues to operate today.
Since 2000, Jon has operated largely away from the mainstream and now his research covers deep politics, conspiracies, alternative health, the potential of the human imagination, mind control, the medical cartel, symbology, and solutions to the takeover of the planet by hidden elites.
Website: www.nomorefakenews.com
HungryFEED can't get feed. Don't be mad at HungryFEED. SimplePie reported: cURL error 22: The requested URL returned error: 410 Gone